Retail Store | Deli | Meat Market Packages
Tank's Meats retail product selection includes quality deli meats, cheeses, and fresh-cut meat. Our experienced on-site butcher will cut to your speciation and provide information about cuts of meat as well.
Enjoy the convenience of having quality beef, chicken and pork ready to go in your freezer with our two beef freezer packages, combo meat market packages, and two pork freezer packages. You can place a freezer package order online today! See the form below.
Turkey Breast: Oven-roasted, Pan Roasted, Smoked 
Lunch Meats / Deli Meats: 

Deli Turkey
Garlic Bologna, Elmore Special, All Beef Bologna, All Meat Bologna
Hard Salami, Roast Beef
Sausages, Weiner's & Knockwurst:

Skinless weiners: 4-1, 6-1, 8-1, footlong 
Old Fashioned Natural Casing Weiners 
Plain & Garlic Knockwurst
All Beef Hot dogs 
Smoked Kielbasa 

Cold deli salads:

Chicken Salad, Tuna salad, Potato Salad, Pasta Salad, Seafood Salad

Cheese:

American – Yellow & White
Colby, Marble
Big Eye Swiss, Baby Swiss, Lacey Baby Swiss
Hot Pepper, Habanero Jack, Jumping Jack
Muenster, Mozzarella, Provolone
Sharp Cheddar – Yellow & White
Dei Fratelli Tomato Products and Sauces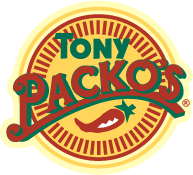 Tank's Meats offers Beef Freezer Packages, combination Meat Market Packages, and Pork Freezer packages. Fill your freezer to have what you love on hand.
Try these tips to make the most of your meat market packages:
Make a list of what's in your pack. Then you can plan recipes for each item and keep track of what is left.
Pull something out the day or two before and google a new or favorite recipe.
Use a slow cooker when you're busy.
Rotate your stock using the oldest items first.
Buy of the Month Pack: Combo Meat Store Package
4-8oz pieces Strip Steak
4-8oz pieces Ribeye Steak
4-4oz pieces Cubed Steak
8-4oz Ground Beef Patties
2-3 lb Chuck Roast
2-3 lb Sirloin Tip Roast
1-3 lb Arm Roast
1-3 lb Eye Pork Roast
8-1/2″ Pork Chops (4 per pkg.)
1-3 lb package Western Style Pork Ribs
2-1 lb packages Bulk Sausage
2-1 lb packages Natural Casing Wieners
2-1 lb packages Bacon
5-1 lb packages Ground Beef
1-3 lb Whole Fryer Chicken
1-3 lb package Boneless Skinless Chicken Breast
plus 1 free bottle of Tanks Steak Sauce and 1 free bottle of Tanks BBQ Sauce
Mini Hind-Quarter: Beef Freezer Package
40-4oz Ground Beef Patties (4 per pkg.)
15-1 lb. pkg. Ground Chuck
10-8oz Baseball Cut Sirloin Steaks (2 Steaks per pkg.)
10-8oz Strip Steaks (2 Steaks per pkg.)
12-4oz Cubed Steaks (4 Steaks per pkg.)
4-8oz Pieces of Round Steak (2 Pieces per pkg.)
1-4 lb. Rolled Rump Roast
2-1 lb. pkg. Beef Stew
6-5oz Bacon Wrapped Filet Mignon
Brat Bundle Freezer Package
5 pieces Cheddar Brats
5 pieces Beer Brats
5 pieces Stadium Brats
5 pieces Wisconsin Brats
5 pieces Jalapeno Cheddar Brats
5 pieces Italian Brats
5 pieces Swiss and Mushroom Brats
5 pieces German Style Brats
5 pieces Kielbasa Brats
8 pieces Natural Casing Wieners
8 pieces Skinless Wieners
1-1 lb package Homemade Coney Dog Sauce
1-2 lb bag Sauerkraut
Little Pig Freezer Pack: Pork Package
24-1/2″ Pork Chops (4 per pkg.)
2-2 1/2 lb Boneless Pork Loin Roast
5-1 lb Bacon
2 Spare Rib Slabs (1 per pkg.)
3 lb Western Ribs
2-1 lb Bulk Sausage
2-1 lb Link Piglets
2-1 lb Country Style Link Sausage
8 lb Boneless Ham
Half Hog Freezer Package: Pork Freezer Package
36-1/2″ Pork Chops- 4 per package
2-3 lb Pork Arm Roast -individually packaged
8-3/4″ Pork Boston Butt Steaks-2 per package
1-Slab Spare Ribs
8-1 lb packages Bacon
2-4 lb Ham Roast
5-1 lb packages Regular Bulk Sausage
5-1 lb packages Little Pig Breakfast Sausage Links
5-1 lb packages Stadium Brats
2-packages of 2-1″ Ham Steaks
1-Smoked Hock
Quarter Beef Freezer Package
2-3 lb Boneless Chuck Roast
10-8oz Ribeye Steaks
3-1 lb packages Beef Stew
6-12oz Round Steaks
16-4oz Cubed Steaks-4 per package
6-12oz T-Bone Steaks
6-16oz Porterhouse Steaks
4-10oz Top Sirloin Steaks
1-3 lb Sirloin Tip Roast
30-1 lb packages Ground 80/20 Beef
40-4oz Ground 80/20 Beef Patties-4 per package
10-8oz Strip Steaks
Request your freezer package here: