Professionally Cut Wholesale Meats, Wholesale Foods
& Retail Store
Family-owned and Operated Since 1907
Wholesale Meat Supplier and more!
Looking for the best meat in town? Look no further than Tank's Meats! Butchers are experts in meat selection and preparation, and they can help you choose the perfect cut of meat for your needs. They also offer a variety of other services, such as custom cuts, meat processing, and delivery. You'll find the best wholesale meat for restaurants in Northwest Ohio and a delicious retail meat and deli selection at Tank's Meats.
Professionally Cut Retail & Wholesale Meat Supplier
Family owned and operated since 1907, Fred Tank started Tank's offering only fresh meat and poultry, deliveried by horse and wagon or sled. Since then the family has continued in Fred's tradition of quality, while adding more products, freezer meat packages and many varieties of homemade sausage. Continually changing and growing, the "Tank's Meats Family" prides itself on the high quality of livestock that is cut continually throughout the day – the way you want it cut. Hometown pride and service have always been our prime motivation. Read our story here.
The Benefits of shopping at a Tank's Meats
Family owned and operated since 1907
Tank's Meats prides itself on providing quality meats in Northwest Ohio since 1907. We are wholesale meat suppliers for many local restaurants in the Toledo Metro Area, offering a wide variety of fresh, high-quality cuts. If you don't see what you are looking for, just ask. We are eager to help.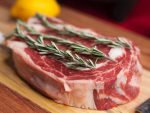 Our meat is fresh and the highest quality and professionally cut.
We are a good value! Wholesale meat prices with great service.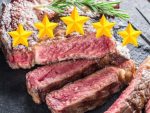 We are known for our quality products and excellent customer service.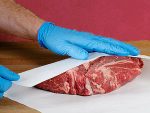 Our staff is knowledgeable and friendly. We can help you choose the right cut of meat for your needs.
Our meat market is a clean and well-maintained FDA Inspected facility with USDA approved products. Our store has a retail meats selection you'll love. We are primarily a wholesale meat supplier providing wholesale meats for restaurants.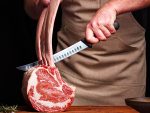 We have a wide variety of cuts choose from, including popular and specialty cuts. Does your chef have a specialty cut in mind for a new dish? Let's talk. Our retail customers enjoy our convenient freezer packages.